October 1, 2010 -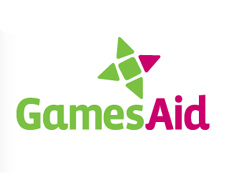 The final eight nominees have been selected by GamesAid for the final round of voting. The announcement was made at the opening of the London Games Festival. Five final winners will be chosen by GamesAid members to be supported in 2011.
The eight charities include Action for Kids, Special Effect, Rainbow Family Trust, Family Holiday Association, Families Need Fathers, The Willow Foundation, Volunteer Centre Sutton, and Huntingdon Dreamdrops. All are dedicated to children's causes and are worthy of your support.
More information on all of these UK-based charities can be found at www.gamesaid.org. To give directly to any of these groups, check out GamesAid's giving page.
Source: GI.biz