October 5, 2010 -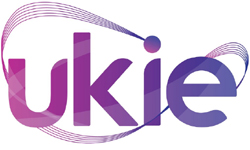 UK-based video game and interactive entertainment trade group UKIE issued a statement Monday supporting Sony's legal actions against PS3 modchip makers. The modchip in question is the PS3 Break, which was available in mid-September in the United Kingdom. The group said that it "fully supports" SCEE's efforts and its recent successes against PS3 Jailbreak in the UK. The group added that most companies that were selling the device in the UK have stopped doing so, thanks to legal action.
UKIE Director General Michael Rawlinson said the following:
"Having our member, SCEE, respond so quickly to prevent the sale of illegal PS3 modification chips shows the commitment that the video games and interactive entertainment industry has to stamping out intellectual property theft. Intellectual property theft is a hugely damaging crime both to the individuals whose creativity is stolen and to the businesses that make up Britain's video games and interactive entertainment industry. UKIE's own anti-piracy unit works tirelessly to combat the illegal trading of video games and we welcome Sony's swift and committed response to dealing with the illegal sale of the PS3 Break modchip."
Founded in 1989 (and formerly known as ELSPA), UKIE's membership includes games publishers, developers and the academic institutions that support the industry. The group also does its fair share of combating piracy by working with law enforcement in various regions throughout the UK.